Create Animated Instagram Stories
How to create Instagram Stories
Pick your favorite Instagram story template
Tap on 'Story' in the top section of the app to switch to story mode.
Modify any text & images
With pinreel you can modify everything! Add your own images, change any text & even add more elements to the design.
Preview & export
You can preview the design as you edit it. When you like what you see, just press the share button to export and share your design.
How to add swipe up to instagram story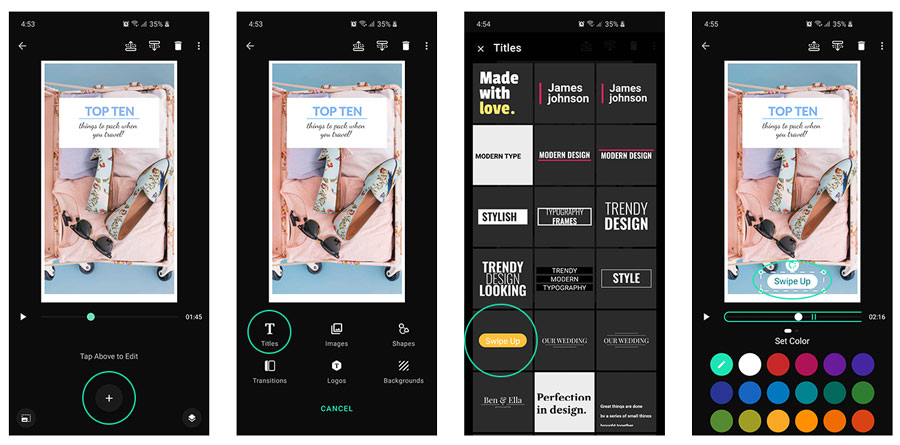 In some cases you would need to add a 'swipe up' graphic to your Instagram story. You can easily do this with Pinreel:
Tap the '+' button to add a new element
Select 'Text'
The text section contains all the animated text emelents that you can add to your instagram stories. If instead you wish to add a graphic or a sticker tap the 'shapes' button instead.
Select an element
Pinreel is all about animation! So all the text elements are ready animated for your instagram story.
Modify the colors & text
Feel free to change the text, colors, fonts and move the new element to the bottom of the instagram story, where you need it.
Some of our free Instagram Story Templates