Create Animated Logo reveals
How to Create an Animated Logo Reveal
Scroll down to the Animated Logo templates
You can select one of our ready to use professional templates or create a design from scratch
Preview the Logo reveal
When you open a template you can immediatly preview the logo animation. Tap '+' to add elements.
Modify your tagline and logo
At this point it might be easier to pause the preview. You can then tap on the text you want to edit to change it's color, size, font, bold and more.
Share your Logo
Tap the share button in the top of the screen to export the design. You can export to video, gif, a static image or even share the design itself for others to edit!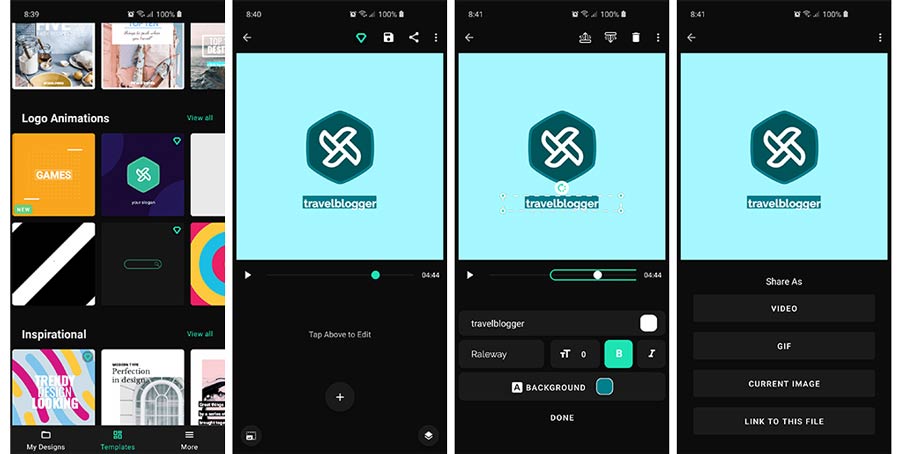 Not Just a Logo Animation Maker
Pinreel makes stunning logo Animations, but it's not just for Animated logos. Pinreel is one of the most advanced yet simple to use video maker platforms, making video creation fun and accessible to everyone. Our designers spend hours creating the perfect industry standard elements, which you can drag & drop into your video. It is truly complex animation made simple! With Pinreel you can create Instagram Stories, Posts, Youtube Intros and all kinds of Animated videos.